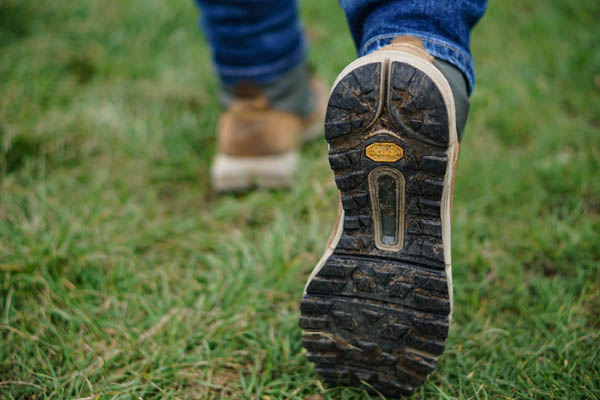 Breaking in hiking boots can be a long and tedious process, but with the right tips and tricks, it can be done quickly and easily.
In this article, we are going to discuss the different steps involved in breaking in hiking boots, and how to speed up the process.
How To Break In Hiking Boots
If you're looking to break in hiking boots before taking them on a hike, there are a few things you can do.
Wear Them Around The House Before Venturing Out
When you've purchased some new hiking boots, one of the best things to do to break them in is to wear them around the house for a few days. This will help redistribute the pressure and allow the boots to conform to your feet more comfortably. Be sure to take breaks during this period so your feet have time to rest and adjust.
Next, take your boots outside for short walks or hikes. Be sure to follow the manufacturer's instructions for breaking them in, as each boot is unique. Wear them on uneven surfaces and hills, and switch back and forth between walking and running so the boots get used to different motions.
Finally, finish up by taking your boots on an extended hike or camping trip. This will give the boots plenty of use and wear over an extended period of time so they're conditioned properly for outdoor use.
Flex The Sole and The Upper Material
To help break in hiking boots, you can take the boot in your hands, one end on the toes and the other on the heel, and gently bend the boot into itself, to help replicate the way it contorts when walking in them.
Similarly, if you're wearing leather hiking boots, then you can massage the tongue and cuff of the boots to help soften them up. As someone who's used to breaking in Doc Martens, it's a similar process as these too are often stiff fresh out the box.
Whenever you're flexing the sole or the material, however, make sure not to overdo it or twist in the wrong direction otherwise it could damage the boots.
Use Leather Conditioner
Leather conditioner can be used to break in full grain leather hiking boots which are naturally one of the toughest boots out there. Using a conditioner, such as the Nikwax leather conditioner,  will make the leather softer and more flexible, which will help the boots fit better and protect them from wear. You won't need to use this on soft leather (nubuck or suede) boots as they're a naturally softer upper but it is recommend you use a proof for these to help waterproof them and maintain the quality of the material. Once again, the Nikwax Suede and Nubuck Proof is also great for GORE-TEX, SympaTex and eVent footwear.
How Long Does It Take To Break In Hiking Boots?
It typically takes anywhere from two to four weeks to break in hiking boots, but it can vary depending on the boots and the person. Boots made from tough, full grain leather will take longer to break in than suede hiking boots or those made from synthetic materials.
As with most things, the more often you use the boots, the quicker you'll break them in but it all depends on how much discomfort you can initially put up with before walking a long distance or for a long duration in the early stages post-purchase.
One of the best ways to break in your hiking boots faster is to use them around the home and for short walks to help mould them to the shape of your feet and make them more comfortable to wear. It's best to also wear a pair of thick socks when initially breaking them in so that you can help prevent painful blisters on your feet.