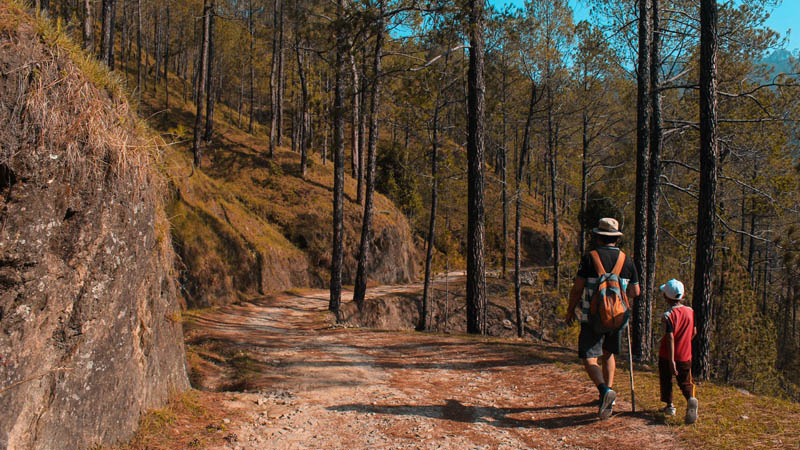 When it comes to outdoor activities, there are two main types: hiking and trekking. These two activities are quite similar, but there are a few things you should know before you decide which one is right for you.
What is Hiking?
Hiking is a relatively easy form of outdoor activity that most people can do. You simply follow a route on foot, usually on a paved trail, and take in the view of your surroundings. Hiking is great for getting your heart rate up and enjoying the outdoors without having to carry a lot of equipment (though a sturdy pair of boots are advised!). Hiking usually involves walking up hills and can take you through fields, woodlands and past streams.
Most people will go out for a hike for a few hours or for the day as a leisurely activity.
What is Trekking?
Trekking is more challenging than hiking and usually involves walking over a period of days or sometimes weeks. It can involve walking through steep and rugged terrain with little to no rest stops. You may encounter obstacles such as rivers, streams, and cliffs, making it an intense experience. However, the rewards are well worth the effort: trekking allows you to see some of the most stunning scenery in the world.
Are Hiking and Trekking Similar?
Both hiking and trekking involve a set route with a number of stops, but they are also quite different in terms of intensity. Hiking is a relatively easy activity, while trekking is more challenging. Additionally, hiking will usually see people sticking to a paved trail, while trekking can involve walking through steep and rugged terrain.
Hiking is seen as more of a daytime activity, where the hikers will return to their base at the end of the hike, be that car, camp site or home. trekkers, on the other hand, will have a destination in mind and will usually bed down somewhere different each night on their way to their end point. Think of it as going from point A to point B with some stops between.
Ultimately, the decision whether to hike or trek depends on your level of experience and difficulty. If you are new to outdoor activities, hiking is a great option. If you are more experienced and want something more challenging, then trekking may be the perfect choice for you.
What is the best type of footwear for hiking?
When hiking, it is important to choose the right footwear. Shoes that are designed for hiking are often more durable than shoes designed for other activities, such as walking or biking. Hiking boots are a good option for those who want the most protection possible. If you're into trail or fell running, trail running shoes are a better choice as they offer less bulk and more mobility.
What is the Best Time of Year to Trek?
Trekking is a great activity no matter what time of year it is, but there are some specific times of the year when you can see some of the most stunning scenery. Springtime is a great time to hike because there are new flowers in bloom and the weather is usually warm and sunny. Summertime can be spectacular because there are longer days and fewer mosquitoes though you have to be mindful of the heat and take care to keep hydrated. Fall is also a great time to hike because the leaves have changed colour.
As with any season, it's best to take extra clothes in case yours get damp or you require more layers. Weather can change very quickly and the temperature can be different at various elevations, so it's best to prepare for every eventuality.
It also goes without saying to take plenty of water and food with you on any hike or trek you go on. Always be prepared!